Social media networks create a privileged link with a family or professional circle. Iconic platforms such as Facebook, Instagram, Twitter, and Linkedin, and recently, Tik Tok, have occupied irreplaceable positions in the digital strategies of most companies today.
Social media is a real springboard for businesses to acquire leads – it enables businesses to make themselves known to future customers and to target more potential partners or competing companies.
Social media is at the forefront of businesses for a variety of reasons:
Improving e-reputation and community building.
The immediate collection of the opinions of Internet users.
Collecting the expectations of their targets.
The increase in traffic to a site or e-commerce platforms.
Thus, we speak of Social Media Optimization (SMO) to refer to the referencing strategies on social networks.
Visibility on social media: the importance of content
Presence on social networks remains at the heart of business strategies today. However, many are still unaware of the stakes such tools have on their survival.
Like search engines, social networks also use particularly complex algorithms which tend to evolve considerably from year to year. This is why some content that has long been valued on the networks is now completely obsolete.
Types of social media content for businesses
Whatever platform you use, we have prepared a list of 7 particularly favorable content on your networks:
Infographics
The image
Live video
The video
Storytelling
Podcast
Customer testimonial
Let's evaluate each:
1. Infographics
An infographic is a collection of imagery, charts, and minimal text that gives an easy-to-understand overview of a topic.
Infographics have the advantage of mixing written support with visual support. Easy to read, it thus allows the Internet user to have access in a short time to a set of clear and precise information.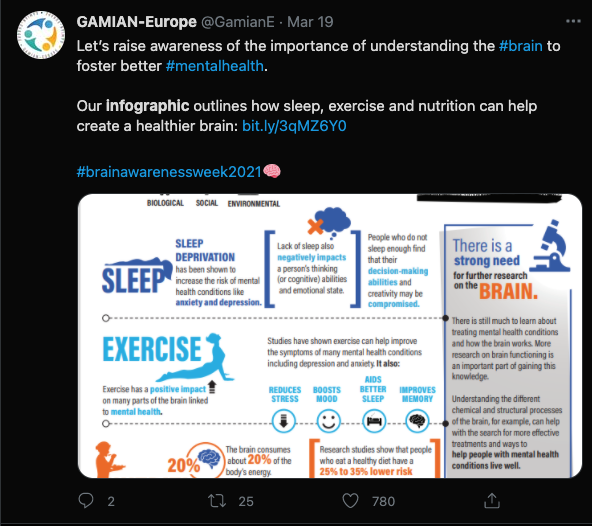 Readers then access vital data, without being disturbed by an overflow of texts or illustrations. They are easy to understand and eye-catching infographics are one of the content that today generates the most engagement on social networks.
People also like to share infographics – makes them look smart. 🙂
2. Images
Visual content has the advantage of being remembered by more than 80% of people who see it. No wonder it continues to generate strong involvement on social media today.
Also, posts that are accompanied by an image benefit on average from 53% more engagement than a conventional post. This is all the more striking on a social network like Twitter. Indeed, a Tweet accompanied by an image can thus obtain up to 150% more retweets.
3. Live video
The live video tool is used more and more on social networks, and it's for a good reason – Live Video is 6X more engaging than regular videos.
Live video helps share events that are important to you and your community. In addition, it allows you to interact with your fans through a question/answer format, or in a webinar typa way.
Live video is particularly engaging content, making it possible to establish real proximity between customers and the company.
4. Videos
Live videos may take the larger piece of the pie, but even the other videos record a higher engagement than articles, links, or images.
Video is a great platform to share relevant content such as the sharing of knowledge, technical knowledge, or news.
Internet users are looking for easily consumable content. This is the reason why the most shared videos are also the shorter, more fun ones.
5. Stories and Storytelling
When we like a particular product, we especially like going behind the scenes. Who are the members of a team? How is the product in question made? What do these people think?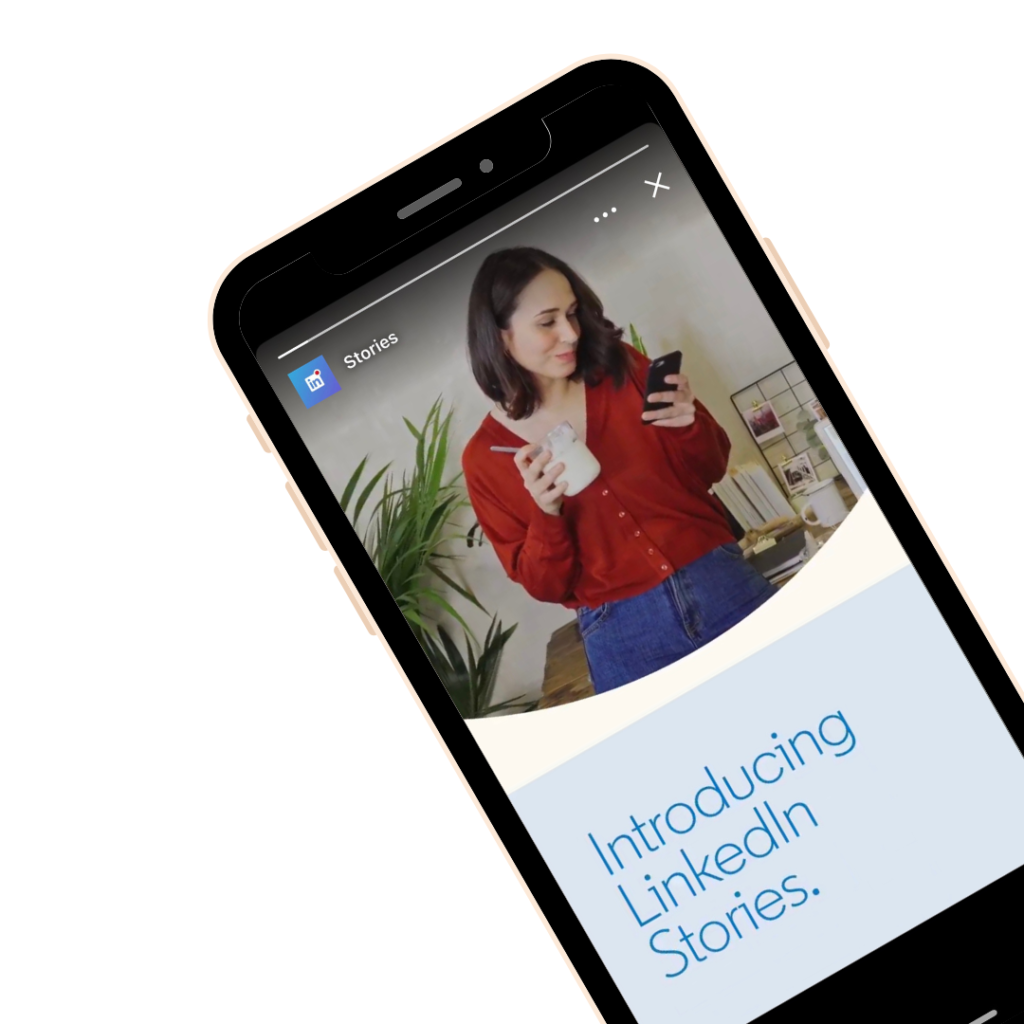 To satisfy that curiosity, most social networks starting with Snapchat and Instagram Stories, then Facebook Stories, Twitter Fleets, and even LinkedIn (!) all have a storytelling tool to humanize companies.
These are generally short and ephemeral films (stories), which will allow a story to be told around a product to its community.
Within those 24 hours, a story can reach much more people than you can reach with a regular post for years.
6. Podcasts
People no longer like reading. Videos may also be impractical in many instances, such as at work, or when driving. So, what do people do? They listen to podcasts!
A Podcast is all of your favourite blogs, shows, and topics (some you didn't even know you'd enjoy!) wrapped up in a huge hub of recordings that you can explore, download and listen to on your own time. In the car, at work, at home, working out, anywhere.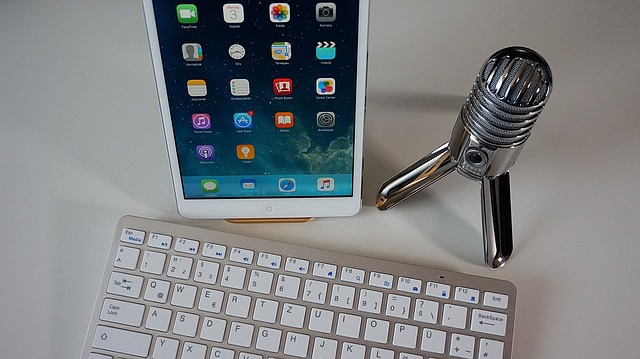 Inherited from the radio format, podcasts allow people to listen to a recording on a specific theme. Less time-consuming than an article or a video, the podcast, therefore, allows Internet users to access information while engaging in other activities in parallel.
Podcasts are growing so fast, that over 6% of the entire population is now listening primarily to podcasts, and businesses are now clamoring for a share of the ear. Are you?
7. Customer testimonials
Brands have everything to gain from asking their customers for feedback. Indeed, they like to feel taken into account and valued.
So you can publish your customers' reviews as a quote, video, or case study on your social media This approach is particularly engaging for your entire community since it highlights what you actually do for your customers.
In some cases, this work can be done by influencers, chosen to speak to their "community", or it can directly touch on customers.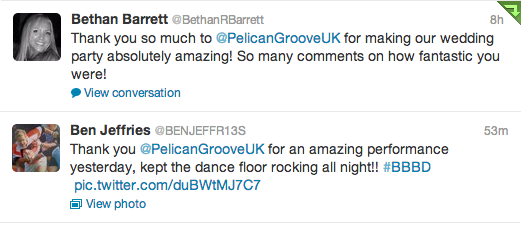 Another way is being attentive to the content (photo, video, article, etc.) in which your customers mention you and then you can post their photos by mentioning them in turn to initiate an interaction. This strategy, therefore, makes it possible to consolidate your clientele by giving it capital importance.
—
Today, the content posted on social media is decisive in increasing an audience and can be the difference between businesses being successful, or not.
We really suggest giving these 9 types of content a try. Add them to your social media content plan, right alongside your images, videos, and relevant articles. Do that and you're bound to see an increased amount of website traffic, engagement and even more leads, and conversions.
Calla Marketing helps businesses with social media strategy, social media management, and advertising. If you need help with social media for your business, please contact us.